My Team
When you became my client, you placed your trust in me to help make your vision a reality. I honor that trust with the help of my expert support staff. Together, we make a strong commitment to customer service.
If at any time you have a question, concern or need, please let us know.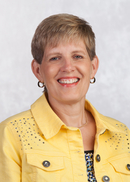 Kendra E Kantar
Kendra E. Kantar
Operations Manager
Email k.kantar@nm.com
Office 603-875-2700
After undergraduate studies at Keene State College, Kendra managed her family's golf course and restaurant business for over 14 years until it was sold in 1997. She then joined Jeff in his business handling administrative, customer service, reporting duties and much more. Kendra has attended numerous conferences and training opportunities over her years with Northwestern Mutual. Both Jeff and Kendra believe that their family influence and spirit provides for comforting and more informal client relationships.
How can Kendra help you?
• She manages Jeff's schedule and can set up personal appointments or teleconferences for planning.
• She can provide basic data and give client's directions on forms for various changes that may occur.
• She can direct clients to appropriate resources.
• She coordinates direct communication with clients.
• She facilitates relationships and meetings with your other trusted advisors.